While most are right to assume consumers are more digitally connected than ever, it's clear consumers still love physical retail. According to ShopFully and Nielsen Media Analytics research, 96 per cent of Australian retailers and brand respondents believe brick-and-mortar storefronts still have a future, and seven out of 10 believe that digital will never replace physical shops.  
Consumers are living both online and offline, and with that comes a unique opportunity for retailers to connect these channels and cater their marketing to their customers' consumption, behaviour and habits like never before.
For retailers and brands across Europe, proximity marketing has been a tried-and-true method to connect with local customers. Despite it being relatively underutilised in Australia, nine in ten brands, and seven in ten retailer respondents agree geo-personalised messages are effective. The reason being is that they increase in-store foot traffic, boost customer loyalty and drive better efficiency in targeting consumers close to the physical store. 
Working on a strategy to target consumers locally and get them into stores should be as important as communication on a national scale for retailers and brands. Here is how retailers can better drive shoppers to stores with a more granular local approach.  
Leverage proximity marketing to send the right message at the right time
With retailers and brands across Europe already profiting from proximity marketing, Australia's 21 million smartphone users are an untapped opportunity that marketers now hold the key to unlock.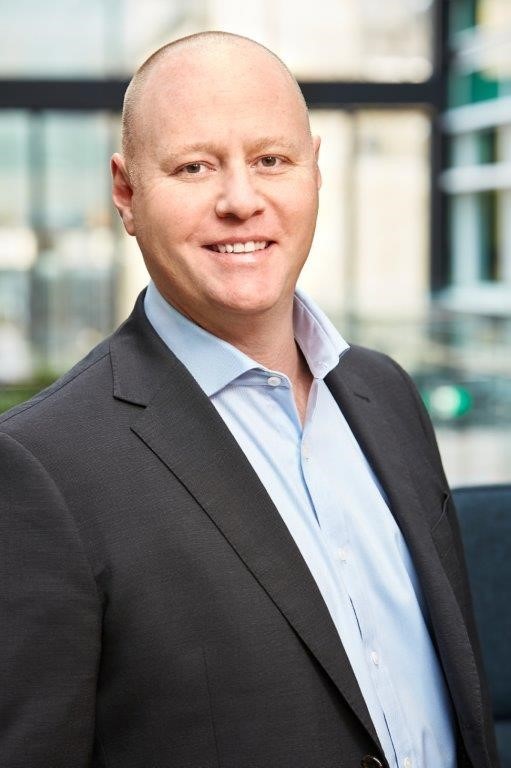 The Nielsen research found around one-third of the nation is happy to receive proximity marketing notifications that land them a good bargain or save them the time they would usually spend searching for deals.
Used in conjunction with social media ads, personalised emails and Google ads, retailers can narrow in on where shoppers are in real-time and direct them into physical stores to make a purchase. Almost two in five Aussies revealed they always or sometimes visit a store they are close to after receiving a prompt or notification from a brand, retailer or catalogue app. 
Digital catalogues are a rising tool for personalisation
The retail catalogue is seeing a significant revival, with both retailer and brand marketers investing a significant proportion of their budgets into new and improved digital versions. According to research, 82% of retail marketer respondents anticipate spending will increase by 10 to 50 per cent in the next three to five years.
Nowadays, digital catalogues have evolved to showcase a breadth of product ranges to customers in an immersive and interactive experience, offering videos, Gifs and even recipe ideas. This lifestyle element of digital catalogues has helped foster brand loyalty and connections, with research showing that 66% of Australians now peruse them at least once a week. With consumers increasingly turning to digital catalogues to plan their purchases as they grapple with the cost-of-living crisis, ensuring retailers are visible in this way is more critical than ever.
Beyond this, digital catalogues have opened access to a wealth of valuable business insights needed to increase the frequency of consumer purchases and foot traffic in-store. By leveraging catalogue data such as impressions and clicks, retailers can reveal how consumers are interacting with brands, what products are tempting them to flick through the rest of the catalogue and where customers are looking to shop.
In this way, digital catalogues are allowing retailers to be more personalised than ever for local markets, speaking to local events, customs and even social climate in their communication.
Pave the way for an omnichannel customer journey
Despite the rise of digital retail strategies, the post-pandemic industry has highlighted that the most successful retailers have been those that have embraced the omnichannel and adopted an integrated approach that maximises mobile touchpoints. Consumers are now searching first on the internet, planning, comparing, and committing to what they see as the best value for money. 
According to research from ShopFully and Nielsen, online is just the start of the customer journey with 71% of Australians planning their shopping digitally before setting foot in-store. From there, a customer is able to view which store a product is available in before going in-store to touch, feel and eventually purchase. In fact, brick-and-mortar retailers are here to stay with 98% of consumers continuing to make in-store purchases.
It's through considering this wealth of information at their disposal, that consumers are emboldened to purchase products in-store, in fact, more than half (55%) of Aussies perceive online brands and retailers as more trustworthy if they have a physical storefront nearby.
Standing out in the saturated retail market of today requires more than just an online channel. By building a robust omnichannel strategy, that seamlessly integrates the online to the physical store, retailers can maximise revenue by ensuring a strong brand presence at every possible customer touchpoint.
In a fast-evolving industry, it is essential for retailers and brands to marry their physical and digital worlds. Across the whole path to purchase, Australians are looking for brands that truly understand their challenges, priorities and habits and are willing to exchange their data for this curated experience. To gain a competitive edge, Australian retailers must act to enhance their connection with consumers that are local to their storefronts.
Brendan Straw is country manager for Australia at ShopFully.