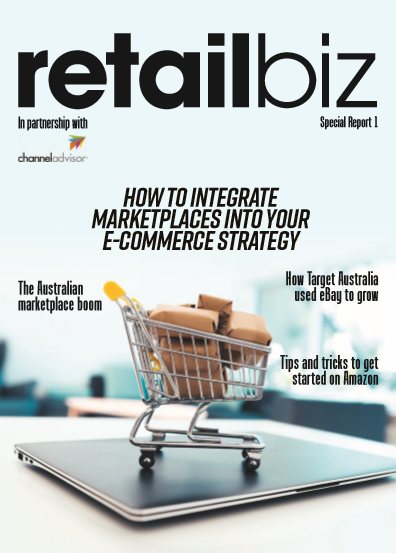 In today's retail climate it's important to leverage a range of channels to ensure your products are visible wherever your customers want to shop. And the research shows that an increasing number of customers want to shop on e-commerce marketplaces, whether it's Amazon, eBay, Catch, MyDeal, Trade Me… the list goes on.
Selling on a marketplace like Amazon helps you increase sales and brand awareness by giving you access to a vast audience of customers who may never have seen your products. It also lets you reap the rewards of using new technologies—like voice search and augmented reality—without the prohibitive challenges of building these experiences yourself.
If you are a retailer considering getting started on e-commerce marketplaces, or are already riding the marketplace boom, this report will provide you with a detailed look at the state of marketplaces in Australia. In partnership with ChannelAdvisor we have compiled a collection of best practice advice, insights and practical tips to assist you no matter where you are on your e-commerce journey.
Don't wait to get started, download the free Retailbiz Special Report today!

All fields in the below form are mandatory.
You will recieve an email containing the download link after submitting the form.

By entering your details and downloading this free resource, you acknowledge you may receive further communications from the compilers of this report.