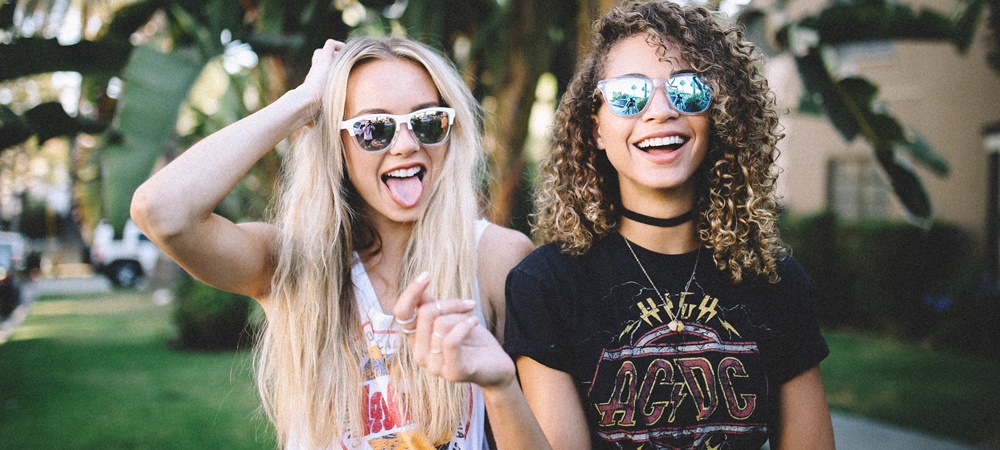 Spanish sunglasses brand, Hawkers, has landed in Australia on a mission to disrupt the local eyewear market.
The company was launched two and a half years ago by four university friends—Alex and David Moreno, Inaki Soriano and Pablo Sanchez—with the aim of revolutionising the sunglasses industry by offering high-quality, designer sunglasses at a low price.
Since then, the company has billed a total of $129 million in more than 50 countries. The online-only brand has also taken the title of bestselling product in the history of Amazon fashion and sells more than 10,000 pairs of sunglasses a day.
Australian expansion
"Australia has always been one of the destinations we've had marked out on our roadmap," said Hawkers partner and creative director, David Moreno. "We see an opportunity to bring Australia what we've been giving over 50 countries—affordability."
The Hawkers founders call their business model, which is centred on offering a product at a fair price, 'smart value fashion' as they see the glasses as a 'smart purchase'. The brand can offer what it sees as a fair price (think sunglasses priced between $30 and $60) because of the lack of intermediaries.
In Australia, Moreno said Hawkers' main challenge is to offer a top-class product at a fair price while ensuring optimum performance across user experience, payment gateways, logistics and customer service.
Marketing strategy
An innovative digital strategy has turned Hawkers into a highly recognised brand among young people and won the company recognition from both Facebook and Google for its marketing efforts. The company started off by advertising on Facebook with a €50 ($71) voucher, and currently invests almost €15,000 ($21,500) per day.
Moreno said he sees Australia as a market that is highly engaged with social media, which makes it a great fit for Hawkers' marketing strategy.
"When it comes to how Australians interact on social media and digitally, we've noticed some highly attractive rates of product engagement and a very positive overall response from potential customers," he said. "We see an opportunity to influence consumer habits.
"We believe that businesses should communicate in a real way. We're the first brand to experience a boom based on the use of social media to the extent that we have…Our customers see truth in what we're doing, it's a two-way communication that has helped to convert them into fans."
Hawkers has also created limited-edition glasses for companies including Mercedes Benz, PlayStation, Ford and PayPal and counts well-known personalities like footballer Luis Suarez, singer Usher and basketball player Kobe Bryant among its fans. The sunglasses company also holds the production and merchandising licence for the Los Angeles Lakers sunglasses.
What's next?
Now that the brand has arrived in the Australian market, Moreno said Hawkers' goal is to replicate the model that has achieved success in Spain and other European countries. However, he's not looking too far ahead.
"Our long-term planning doesn't look beyond next week," he said. "The good thing about not having a plan is that it's difficult for anyone else to anticipate what your next move might be.
"We usually describe ourselves as being comfortable in chaos."