Purpose-led ad platform, Good-Loop and Yahoo have announced a global partnership offering carbon neutral private marketplace (PMP) media opportunities to advertisers to help them become more sustainable.
To help brands and agencies better understand the environmental impact of their ad campaigns while offering ways to minimise their carbon footprint, Good-Loop's carbon scoring ranks domains in supply-side platforms (SSPs) based on their carbon score. Through this partnership, advertisers and agencies buying through the Yahoo DSP can access the PMPs that rank in the top 25%, helping them ensure their ad campaigns are in line with wider sustainability efforts.
Yahoo chief revenue officer, Elizabeth Herbst-Brady said, "Becoming carbon neutral is an industry-wide challenge, and Yahoo is making sustainability a priority by offering advertisers access to more green media through our partnership with Good-Loop.
"Good-Loop's carbon scoring provides advertisers with information about each publisher's carbon footprint, allowing them to make more informed choices when it comes to the environmental impact of their ad campaigns. This improves the advertiser's decision process, while also acting as an incentive for publishers to reduce carbon emissions."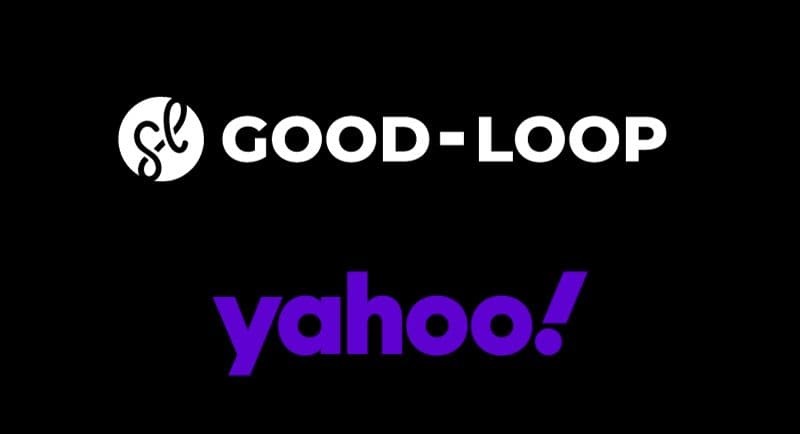 Good-Loop CEO and founder, Amy Williams commented, "Yahoo's robust DSP boasts both global reach as well as an expansive suite of tools helping advertisers make the most efficient buying decisions. Now, Yahoo is driving the industry toward more sustainable advertising habits by expanding advertiser awareness of low emission PMPs—just one of several reasons we're thrilled to partner with Yahoo.
"Together, we're bringing the industry one step closer to its sustainability goals, giving advertisers around the globe the power to minimise their carbon footprint by evaluating the carbon cost of their campaign when media planning."