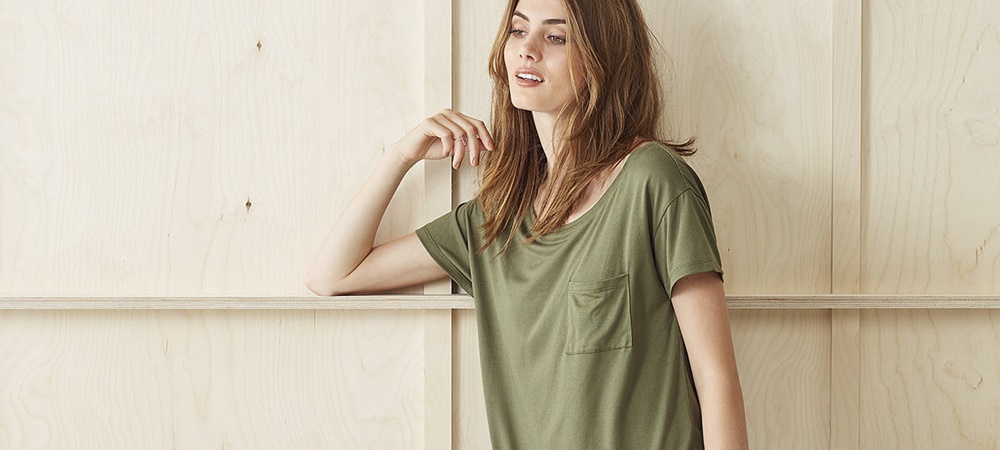 Image: Kmart Australia
In the past few years Kmart has turned its fortunes around, becoming one of the most profitable listed department store chains in Australia.
With the introduction of on-trend products at extremely low prices, particularly in the homewares department, the retailer has earned itself a new generation of customers. And now, the brand will be gaining a few more fans with the news it is introducing Australian cotton in its cotton sourcing strategy.
This follows a successful pilot of Australian-grown cotton bedding and men's t-shirts. It's a savvy move for the retailer, with research commissioned by Kmart showing customers believe Australian-grown cotton products are of superior quality and a great way to support Australian jobs and industry.
Cotton Australia CEO Adam Kay said a comprehensive social and environmental risk assessment of the industry was completed in late 2016, giving Kmart the confidence to expand its range of Australian cotton products including men, women and children's clothing and bedding.
"We grow three times the world average yields, have reduced pesticide use by more than 90 per cent, lead the world in water use efficiency and provide safe and fair working conditions for our people," he explained.
"It's great to be recognised by an iconic Australian brand like Kmart that will carry a premium range of quality cotton products accessible to all Australians."
On Retailbiz this week we delve into the latest ANZ Research report, which is predicting difficult trading conditions for the next few years. The arrival of foreign retailers has led to intense pricing pressure that is hurting the industry, and this will only intensify as more international brands look to Australia. Find out more on that here.
We also took a look at Myer's world-first 'catwalk to cart' shopping experience. This is an attempt to commercialise the fashion runway using a Tinder-style interface (and a cool bit of retail tech).
There's also the ARA's thoughts on the best way to transition to the new penalty rates announced last month, and a report on some legal trouble for Dick Smith directors and executives.
Our contributor Steve Hughes gives us five ways to enhance the in-store experience. One thing Steve touches on is sensorial experience, which you can find out more about in our foolproof guide to using fragrance in-store. From Country Road (fig) to Bunnings (snag), what your store smells like is important.
And, if you're in the mood for a good news story, there's the Melbourne retail centre cooking up a delicious popup concept for charity.
Want the latest retail news delivered straight to your inbox? Click here to sign up to the retailbiz newsletter.