At the conclusion of 2016 it was apparent Australian and New Zealand retailers started to truly understand the importance of shifting to an omnichannel model. Retailers began testing out some key elements of omnichannel thinking, and witnessing the benefits of giving consumers the information they need to make smarter purchasing decisions in a consistent brand environment.
Now, just over two months into 2017, retailers are reminded to develop and implement omnichannel retail strategies.
The divide between online and in-store shopping is diminishing as retailers recognise that in-store service experiences affect online sales, and customers' needs for immediate delivery and service is driving them back to the store. The number one threat facing Australian and New Zealand retailers in 2017 is the same threat as every year: failure to understand their customers.
Modern consumers are information-hungry, using multiple devices on-the-go to shop wherever the buying is best. And, according to the MasterCard Omnishopper 2016 report, they're loyal, which means they're likely to stick with a good retailer once they've found one.
The PwC Total Retail 2016 survey reported that 62 per cent of Australian and New Zealand shoppers would be likely to buy from an overseas retailer if the prices were better, and 34 per cent had used their mobile phones in-store to compare prices. To thrive in this global market, local retailers need to keep their customers engaged and informed, and offer better value for money than their foreign competitors. To meet this challenge, Australian and New Zealand retailers will need to consider 2017 as the year of implementation.
Multiple channels, one strategy
Stop focusing on sales channels as separate businesses with separate strategies. 2017 should see retailers creating a cohesive user experience and business management strategy that all channels will support. With a single view of inventory across these channels, retailers will be able to optimise their supply chain by minimising freight costs. Retailers will encourage online shoppers to buy now with same-day delivery or click and collect services that foreign retailers can't compete with. And they'll offer free shipping and free returns, which has been driving additional online and in-store purchases.
Rethink bricks and mortar
A key part of an effective omnichannel strategy is rethinking the bricks and mortar outlet. It's not just a point of sale anymore—it's anything you want it to be. It's a service base. It's a user experience lounge. It's a fulfilment centre. It's a pop-up shop that spends a month in each city around the country. It's a boutique mart. There's no script to follow—it doesn't even need to be in a shopping mall. We think it's time to redefine 'bricks-and-mortar'.
Upgrade the digital shopfront
We also expect retailers to revamp their websites, giving customers a better experience and building brand trust. The PwC survey reported that 37 per cent of respondents claimed their buying behaviour was influenced by reviews and 25 per cent had used a mobile device to check reviews while in the store. So there's value for retailers in giving potential customers access to reviews in all the same places they can make purchases. Customers also want to know whether the item they're after is available online or in-store, so the integration of live inventory levels will make brand websites more appealing.
So what new technology will we see in Australian and New Zealand retail this year? For a start, we'd like more businesses to adopt a digital platform, so they can effectively scale their operations and take advantage of new opportunities. But we also expect to see a significant improvement in mobile apps for purchasing. Data shows that retailers now see 30 per cent of their sessions coming from mobile phones, and Goldman Sachs predicted that mobile commerce will account for almost half of all ecommerce by 2018. New apps will make it easier than ever for consumers to get the information they need and buy the things they want.
We think the best way for online retailers to lift their game in 2017 is to embrace strategies that recognise the value of all customer contact—in-store, online, or mobile—as part of a continuous shopping flow. This starts with taking a more rounded approach to sales and marketing that doesn't depend solely on driving traffic to a corporate sales websites, but instead provides a consistent brand experience across all channels. It's time to go omnichannel.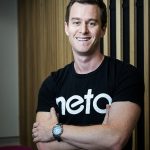 Ryan Murtagh is the CEO of Neto, an ecommerce, point of sale, inventory and fulfilment service.
Want the latest retail news delivered straight to your inbox? Click here to sign up to the retailbiz newsletter.