Feb
26
Mon
Retail Fulfilment Summit

@ Pullman Melbourne Albert Park
Feb 26 @ 8:00 am – Feb 28 @ 5:00 pm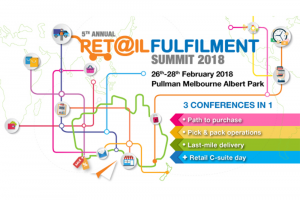 The largest and most influential event of its kind in the Australasia region
2018 will see Akolade's Online Retail Summit evolved and transformed under the new name of the Retail Fulfilment Summit. 2018's large scale event will incorporate cutting edge formats and explore a vast range of leading fulfilment strategies across path to purchase, pick and pack operations and last mile delivery that will enable success on the global playing field.
It will bring together retail leaders from globally-renowned brands as well as the most innovative disrupters from national and international markets and the enabling solution and service providing ecosystem.
This summit will provide insights to shape the future of retail fulfilment, supply chain, customer experience and deliver powerful best practice and innovation benchmarking and networking opportunities.
Mar
13
Tue
Seamless Retail 2018

@ International Convention Centre, Sydney
Mar 13 @ 9:00 am – Mar 14 @ 3:10 pm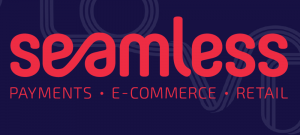 The connected shopper is changing the face of retail. Seamless Retail enables Australian retailers to adapt, grow and thrive in this new world of connected commerce. Seamless Retail 2018 will accelerate Australian retail by celebrating new ideas, exciting innovations and cutting edge technology.
Seamless Retail 2018 Theme: Owning Your Own Brand
Seamless Retail is Australia's biggest community which brings together leaders from across the entire retail value chain. It is the only event in the world that looks at the global and local trends and technologies that are on the verge of changing our economies.
Seamless Retail 2018 features over 120 world renowned leading local and international experts to deliver thought-leadership knowledge including leading retailers, ecommerce, merchants, banks, fintech innovators, and more.
Benefits of Attending Seamless Retail:
Discover the secrets of how Amazon leverages data to stay ahead of the pack
Learn how you can merge offline and online to create a stronger brand presence
Meet the start-ups and rising SMEs who are shaking up the industry from the inside out
Know how to expand your business globally by hearing how retail pioneers have entered Asia
Learn how not to move from discounting to creating a truly premium omni-channel experience