Priority Robotics specialises in robotics and automation for warehousing and order fulfilment, as well as supply chain efficiency. The company brings the latest automation technology from Europe and Asia to the Australian market and customises it for local requirements to ensure its fit for purpose.
The privately owned company was co-founded in 2019 by Graham Bingham and Henry He – who is also the chief information officer and chief technology officer – and has since grown to become a diverse team of 15, incorporating software support, design, graphic design, engineering and customer service.
Graham is originally from West London and has vast experience in retail fulfilment, having worked for Tesco, Sainsbury's and DHL. He moved to Australia 19 years ago and continued his career in retail and FMCG with brands including Coles and Super Retail Group.
Henry has been in Australia for 20 years and has a technology focused background with experience in designing and commencing warehouse systems and equipment. At Priority Robotics, he researches and learns about automation technology from around the world, particularly vendors in China and Asia.
The pair met through a mutual friend and decided to join forces and combine their expertise to deliver Autonomous Mobile Robots (AMRs) to Australian businesses.
Unlike robots used by Amazon that are exclusive to the company (since it acquired robot order fulfilment company, Kiva Systems in 2012), Priority Robotics offers deployment to companies across a variety of industries, also providing a unique rental proposition for clients with seasonal demand.
In 2021, Priority Robotics opened a test and training centre in Melbourne for customers to trial the technology sourced from various vendors, and see the robots, which are built internally, pick, pack and fulfil an order in minutes.
"AMRs look like robotic vacuums used in the home but are much larger in size," Henry explained to Retailbiz.
"They navigate around a defined area with QR codes that act as coordinates. The robots bring products to workstations for team members to pick and pack. They work in swamps, communicate via Wi-Fi and intelligently charge themselves based on battery life and workload.
"With built-in AI, the robots learn the most picked shelves over time for better positioning and shorter travel distances, resulting in more efficiency. Shelves are numbered and colour coded."
Graham added: "Warehouse staff can spend 60% to 70% of their time walking around to pick products so the robots save a significant amount of time by bringing the shelf to the picker. However, the technology is not designed to replace team members but rather offer greater accuracy and value due to the high level of returns in retail."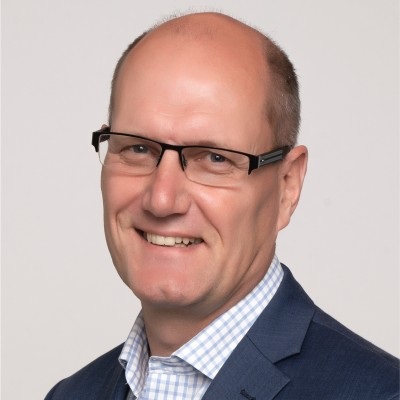 Priority Robotics partnered with Australia Post for its first e-commerce deployment which was completed within eight weeks compared to a traditional timeframe of one to two years.
Henry said, "We are also able to rent additional robots to customers to fulfil increased demand during peak sales periods. For example, eight weeks for Black Friday, Boxing Day and Back to School events."
Graham added: "Renting AMRs is a unique proposition in the market and increases the number of micro fulfilment centres for retailers. We can cater to a wide range of needs from a capacity of less than 10 robots and 50 shelves to more than 250 robots and over 5,000 shelves.
"Our pipeline is growing exponentially as we plan to offer thousands of AMRs in the coming years, and we expect them to become as common as forklifts."