Retailers have faced many challenges in recent years, but many of them have turned those challenges into opportunities to evolve and grow, according to Shippit co-founder and co-CEO, Rob Hango-Zada, whether that was developing or enhancing an ecommerce presence or diversifying delivery options to tackle supply chain issues.
"Moving into 2023, we're going to see more retailers invest in technologies grounded in automation and Artificial Intelligence," he said.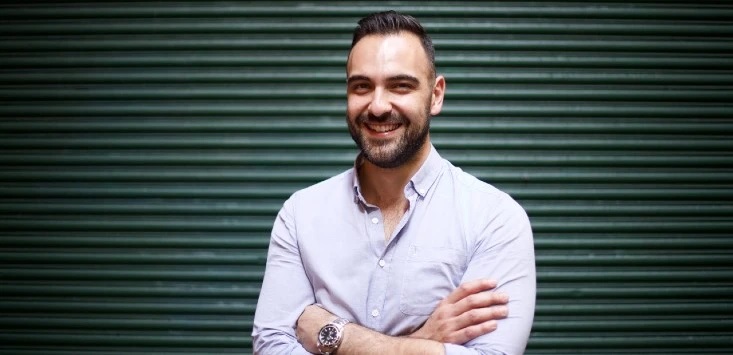 "These tools will help automate manual tasks, from picking and packing to shipping and tracking orders. This will help increase efficiency in retail operations, reduce labour costs, and ensure a customer receives an order faster and with greater transparency."
Hango-Zada also believes there will be a greater focus on customer retention in 2023.
"As customer expectations continue to rise, it's becoming critical for retailers to not only meet, but exceed customer expectations, particularly with regards to delivery. By offering flexible delivery options, clearly communicating cut-off times and diversifying courier providers, retailers can offer hugely convenient and transparent deliveries that can turn first-time shoppers into loyal customers."
Zoho chief strategy officer, Vijay Sundaram agrees that AI will move to smaller tasks and drive efficiency for retailers in 2023.
"For example, AI technologies within CRMs and other customer-facing platforms will present complex information in efficient and easy-to-digest formats for retailers," he said.
"The role of technology moves towards democratising data and enabling it to be easily interpreted, accessed, and used. Data will automatically resolve itself into ready visualisation, like dashboards and charts, and formulate trends and forecasts."

AI will also be 'trained' with less data, allowing retailers to see benefits earlier, according to Sundaram. "AI will be used to improve the customer experience by better understanding customer preferences and presenting adaptive, relevant, and dynamic content. AI will also be deployed to improve operational performance and raise the low margins in retail by tracking demand to improve stocking and inventory management."
As a result of pandemic-induced inflation and recession fears, consumers are becoming increasingly diligent in how their disposable income is spent, which means decisions will be steered by the best deals on offer rather than brand loyalty, is the expectation from Lightspeed senior director of global marketing – retail, Simon Le Grand.
"The rising cost of living and increased market competitiveness will see retailers in Australia face new obstacles in 2023, despite retail sales remaining relatively sound for much of 2022. In light of these fluid spending habits, both online and in-store, retailers will need to consider how to demonstrate 'change-agility' – where a business needs to be able to pivot and thrive in ever-changing environments," he explained.
"Buyers are showing an increasing affinity toward the brick-and-mortar setting once more, so offering an experiential retail experience is paramount. A one-stop commerce solution interwoven through software and hardware means business owners can work smarter, not harder. This improved efficiency can decrease overheads, aid business decision making, and shift focus back to what matters — nurturing customer relationships."
MyDeal chief marketing officer, Ryan Gracie echoed Le Grand's comments in relation to consumers being left more on edge financially due to rising interest rates and overall cost of living.
"With discretionary spending under pressure for many Australians, the challenge for retailers will be to attract shoppers with affordable prices on items as spending becomes more focused on essential goods. With household budgets becoming tighter, the number of price-sensitive shoppers is set to increase and more will likely turn to online marketplaces that offer greater value," he said.
The advice for both brands and retailers from Wunderkind Australia country manager, Jamie Hoey is to be on the ball, know what's trending, and recognise the key issues to be addressed or avoided.
"Traditionally, brands tend to stay away from anything that could be deemed controversial or that could divide an audience, but that's no longer the case. The modern-day customer is increasingly attracted to brands that align with them because they recognise that retailers are more than just the products they sell. They want to back brands that are, for example, eco-conscious, fair to their employees, and supportive of marginalised groups. It means supporting good causes and vocally rejecting bad ones," he said.
Beyond that, brands need to have personality – and live by it, according to Hoey. The personal side of brand personality is important in the digital age – take Twitter and TikTok as recent examples.
"TikTok's growing popularity – currently 300 million users in the Asia Pacific region alone – has spurred many brands to consider advertising and content creation on the platform. But because the platform is driven by self-expressive content, authenticity and immediate connection, to be done well, brands are required to thoroughly consider, and activate, their multi-dimensional personality in ways previously unconsidered," he said.
"To stand out from the crowded market and build relationships with your customers that last the long haul in the year to come, brands need to understand the personal side of their brand and values to drive better connections."