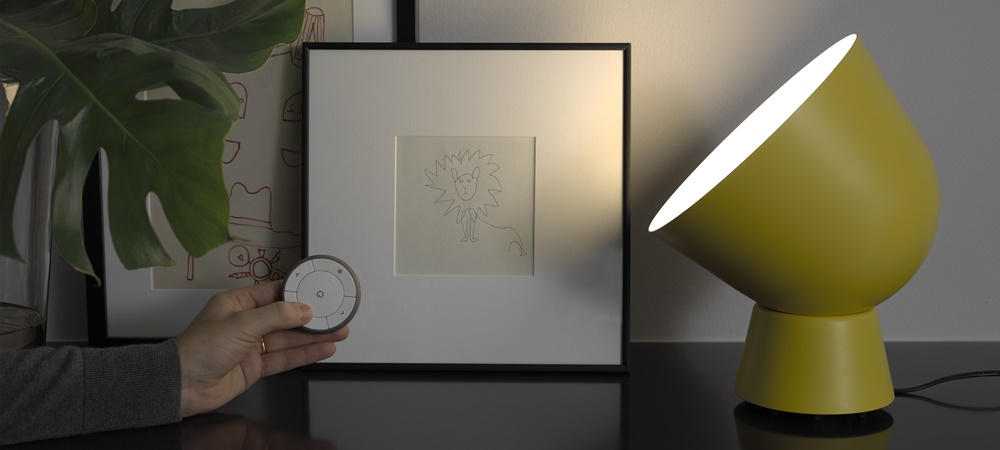 Swedish retailer Ikea has branched out into home automation with the launch of its Ikea Smart Lighting collection.
The range enables users to remotely control, automate, and design their lighting, adapting it for specific activities or to create a desired atmosphere.
Ikea home furnishing expert, Helen Longford, said the range will enable people to improve their home lighting in an easy and affordable way. It features smart globes and light panels that can dim and switch between warm and cool light using either a controller or the Trådfri smartphone and tablet app.
"There are endless possibilities with the collection, for example it can be set up to create a different type of light for early mornings, another setting for late nights and one for working or cooking," she explained.
"We also know that being able to dim and adjust lighting is one of the things that people look for and appreciate at home, and being able to do this remotely or via the app with Smart Lighting makes the collection really exciting."
The Ikea Smart Lighting range is part of the retailer's Home Smart project, which aims to make life easier for consumers by developing a more seamless integration between technology and homes. The products are plug and play, so all consumers need to do is swap a regular globe for a smart one.
"The Ikea vision is to bring affordable home furnishing solutions to many people," said Longford.
"We know from research that existing smart lighting technology is perceived to be too expensive and difficult to understand, so we have worked to remove those barriers to make smart lighting more accessible…
"For Ikea it's not just [about] making gadgets, we want to add functionality into our entire product range by integrating technology into our home furnishing offer.
"We want to use this innovative project to help people use technology in their homes in clever ways to enrich their lives or to simply make things easier. Smart Lighting is just the beginning for us."
The collection will be available in Australian stores in early 2018.
Want the latest retail news delivered straight to your inbox? Click here to sign up to the retailbiz newsletter.